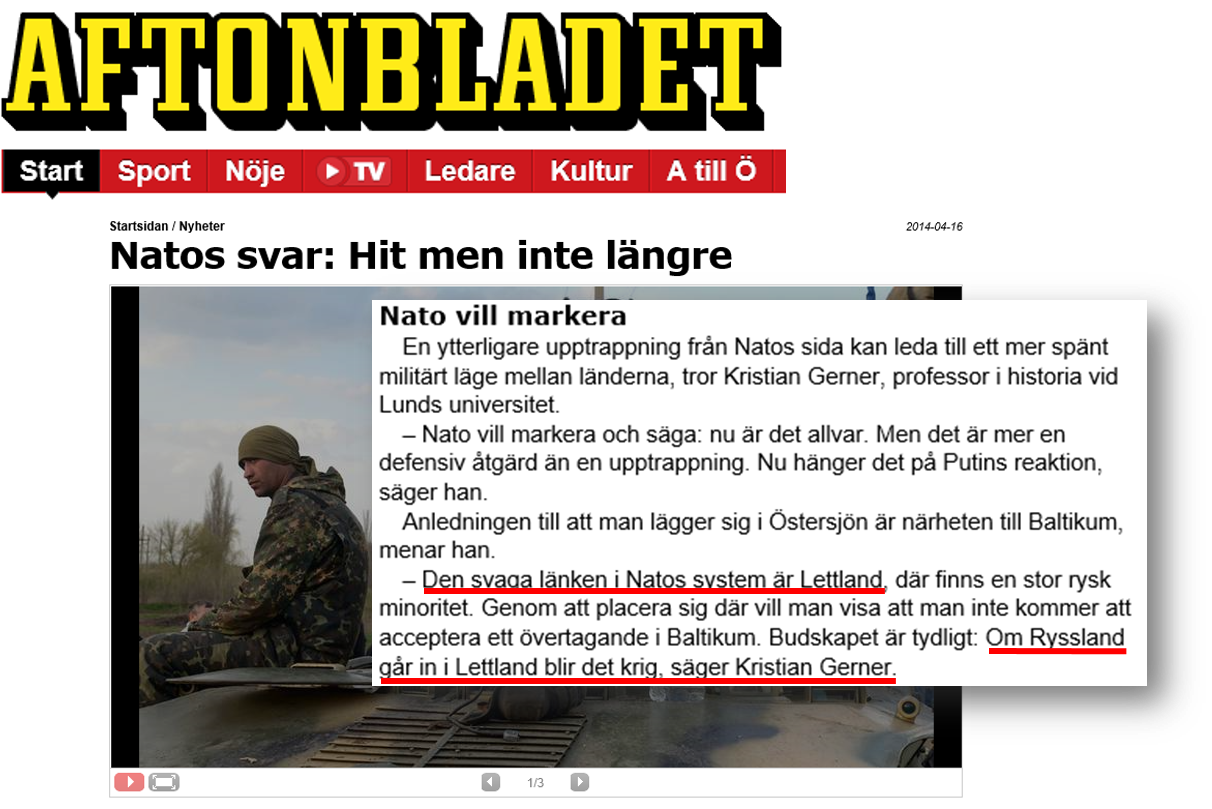 "Any further buildup from Nato's side can lead to a tenser military situation between the countries [Russia, Ukraine and the US], says Kristian Gerner, a history professor at Lund University.
"The Nato will draw a line and say, now it's for real. This is, however, a more defensive move, rather than a buildup. What's next depends on Putin's reaction, he says.
The reason for sending ships to the Baltic Sea is the proximity of the Baltic countries, he believes.
"Latvia is the weak link in the Nato's systems, as there is a sizeable Russian minority in the country. Being present there, the Nato will show that it wouldn't accept the takeover of the Baltics. The message is clear: if Russia goes into Latvia, there will be a war, says Kristian Gerner."
Original here